Taking a holiday trip to Portugal means that you'll be able to explore one of Europe's most interesting and diverse countries. With relatively short flight times from the UK, there is never any shortage on new places to discover here – particularly if you're staying for some time. And whether you choose to visit Lisbon or Porto, the Algarve or the Alentejo, there are bound to be discoveries which you'll want to share. One of our favourite places is Guimaraes – a hidden gem in northern Portugal just an hour or so by train from Porto.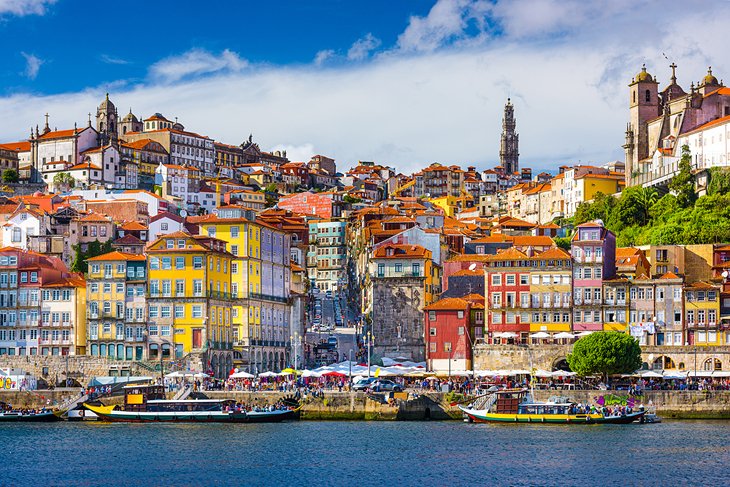 Best time to visit Portugal
The best time to visit Portugal is to catch the beginning or the tail end of the holiday season when it still has warm weather but is much less crowded – around June or September time. July and August are peak tourist months but you may find it hot and busy during this time. Winter months (mainly December and January) can be surprisingly cold!
Portugal's castles and fortresses
The country's dramatic history has led to the creation of a fascinating collection of castles and fortresses which you can visit on your trip to Portugal. One of the most famous is Silves, a Moorish stronghold near the coast in the Algarve region. Another favourite castle is Bussaco, set high up in the Serra da Estrela mountain range. The best place for a castle in central Portugal has got to be Guimaraes, and further north the pretty town of Braganca boasts a perfectly preserved medieval castle.
The best beaches in Portugal
If you're looking for beautiful white-sanded beaches, crystal clear waters and sun all year round then Portugal is the place for you! The Algarve region in the south of Portugal is home to some of Europe's best beaches and you'll find the likes of Praia da Rocha and Praia do Vau there. Further north, Aveiro has a lovely beach-side promenade ideal for early evening strolls! If you're looking for something more unusual – such as black or even gold sand beaches – then head for Trancoso, a lovely little place in the country's south.
Portugal's picturesque fishing villages
Alongside its glorious coastline Portugal is also home to a number of colourful and historic fishing villages where you can find excellent local seafood as well as some unique places to stay. One such example is Nazare – a coastal town in central Portugal with some truly fantastic waves. Another wonderful fishing village is Obidos just an hour or so north of Lisbon where you can relax on the picturesque beach while soaking up the sun.
Lisbon – Portugal's capital city
Portugal's capital, Lisbon, is one of Europe's most beautiful cities and is a great place to spend your holiday. It's known as the 'City of Seven Hills' and has some wonderful panoramic views from its hilltop districts such as Alfama and Castelo. Lisbon is also famed for its vibrant nightlife so it's well worth staying up late to see what all the fuss is about!
Porto – Portugal's second city
Another fantastic place to visit in Portugal is Porto, or as it is known in Portuguese 'O Porto'. It's based on the banks of the River Douro and has a spectacularly pretty port wine lodge where you can sample some of the country's finest wines. If you're visiting at Christmas time then be sure to check out the city's fabulous Christmas market.
Perhaps one of the most interesting aspects to Portugal is its delightful and varied cuisine which you can sample during your trip here. Lisbon has a fantastic seafood selection as well as plenty of traditional restaurants where you'll find great local dishes such as Caracois or Feijoada. The Algarve region has a particularly strong seafood tradition so if you get chance to try some freshly caught sardines then do so!
When looking for places to visit in Portugal it's well worth heading inland and discovering the regions which make this country truly unique. Beira is a mountainous area to the east of Lisbon while Serra da Estrela is in central Portugal and is known for its stunning mountain vistas. Another fantastic inland location is Tras-os-Montes which has some lovely old villages to explore as well as the birthplace of the delicious Vinho Verde wine!
Portugal really does have something for everyone so you're sure to find somewhere new and interesting every time you visit.